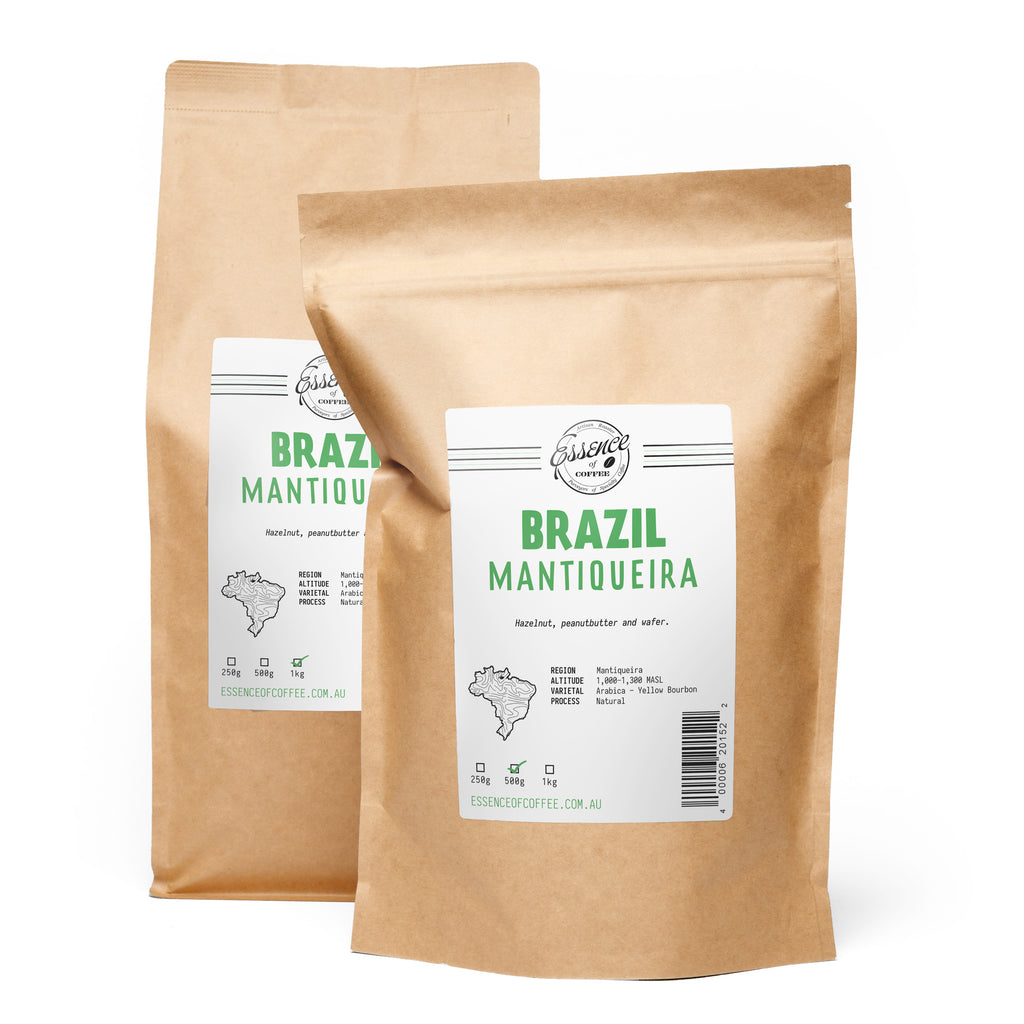 Tasting Notes
Hazelnut, peanut butter and wafer.
Origin Details
Region: Cristina, Mantiqueira, Minas Gerais

Variety: Arabica - Yellow Bourbon
Process Method: Natural
Altitude: 1,000–1,300m
Take a Trip to South America

Discover the deliciousness of Brazil with this nutty and robust coffee from the Mantiqueira region. An unforgettable taste of toasty, sweet flavor notes in every sip. Get ready to be taken away to Brazil with every cup!